Jaak E. Rannik Shares 10 Q&A commandments At HiTek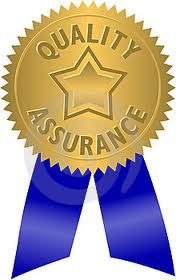 Some Ten Commandments for a QA program to work
By Mr. Jaak E. Rannik
ONE: OBTAIN BUY-IN AT THE PARTNER AND MANAGEMENT LEVELS.
If the senior people in the organization remain unconvinced, the QA concept will go no further than a piece of paper.

TWO: CARRY THE MESSAGE TO THE TROOPS IN THE FIELD.
Make it plain that there is a new paradigm and that people will be judged by a different standard.

THREE: PUT YOUR MONEY WHERE YOUR MOUTH IS.
Be generous with lavish praise and some small, token monetary rewards for those staff members who have understood the message, and have identified a common error of theirs, have given the matter some thought and have a solution to recommend.

FOUR: PUNISH COVER-UPS AND DATA FALSIFICATIONS.
Those individuals who don't get the message and do anything deliberately and knowlngly to damage the Company's data integrity do not deserve a place at this table.

FIVE: ENCOURAGE FRANK AND OPEN COMMUNICATION BETWEEN COLLEAGUES.
The lab people should feel free to consult their counterparts in the field (installers, salesmen and tech reps) without fear of being seen as deficient in their own jobs , or else as "Echando Vainas."

SIX: ASSIST THOSE WHOSE ERRORS YOU CATCH.
When your life is being made miserable by the errors of another person or department, find a way to quietly and without a lot of noise, inform them in a constructive way. In a QC envirronment, this would not fly, but if management's policies make a QA environment feasible, then it would become reasonable to expect this kind of behavior.

SEVEN: ANALYZE SYSTEMIC ERRORS.
If a particular error occurs too often to be simple negligence or coincidence, management should look into whether it is our procedure which should be modified, or if that is not possible, then what special precautions we can design to help our people to avoid them.

EIGHT: PROMOTE AN ATMOSPHERE OF CIVILITY.
This is just another way of expressing the thoughts delivered in Comandments Five, Six and Seven, just above. In a workplace where grandstanding and covering one's back are no longer seen as useful techniques, a different culture will soon emerge.

NINE: WHAT IS NOT INSPECTED GETS NEGLECTED.
It is the responsibility of senior leadership to inspect procedures, problems, record-keepimg and adherence to published policy often enough to keep informed of the issues, and not let anything important get lost in the shuffle.

TEN: ASSUME NOTHING.
It has been said before, by others, but never have truer words been spoken.

Thank you
JER //